" Change is not something that we should fear. Rather it is something that we should welcome. For without change nothing in this world ever grow or blossom and
therefor ever move forward to become the person there meant to be "
B.K.S Iyengar
---
INFORMATION & REGISTRATION
PRIVATE CLASSES
For those who find it difficult to find time for our group classes or would like to explore their self-practice, a private class will be tailored to fit you and your goals, in STUDIO, FACETIME or ZOOM.
Please contact the studio for more information
THE STUDIO WILL BE CLOSED 2023 – 2024
20 DECEMBER – 8th JANUARY 2024
MONDAY 1 APRIL – Pâques
WEDNESDAY 1 MAY – Fête du travail
WEDNESDAY 8th & 9th MAY – Ascension
MONDAY 20 MAY – Pentecôte
There may be small changes during the year
CLASSES ONLINE – ZOOM LIVE
To BOOK a ZOOM class please send an email – [email protected]
Once you're booked, an INVITATION will be sent to your email address where you can join the class 15 min before start. Before class make sure your space is ready and prepare a towel, soft belt and a chair. 
The classes will be appropriate for students of all levels.
MATERIAL TO BUY
www.yogamatters.com
www.chin-mudra.com
PLANNING

EARLY BIRD

CLASSES

MORNING 

CLASSES

LUNCH 

CLASSES

EVENING

CLASSES

 

MONDAY

08h00 – 09h00

All levels

STUDIO/ZOOM

 

09h30 – 11h00

 Level 1

STUDIO

 

 

18h15 – 19h30

ALL levels

STUDIO/ZOOM

 

TUESDAY

 

09h00 – 10h30

 All levels

STUDIO/ZOOM

 

 

 

WEDNESDAY

 

09h00 – 10h30

Level 2-3

STUDIO/ZOOM

11h00 – 12h30

Private classes

 

 

 

THURSDAY

 

09h00 – 10h30

Level 1 – 2

STUDIO/ZOOM

 

18h15 – 19h30

Tous

Niveaux

STUDIO/ZOOM

 

FRIDAY

 

09h00 – 10h30

 Level 1-2

STUDIO/ZOOM

11h00 – 12h30

Private classes

 
 

SATURDAY

 

09h30 – 11h00

Registrations required

STUDIO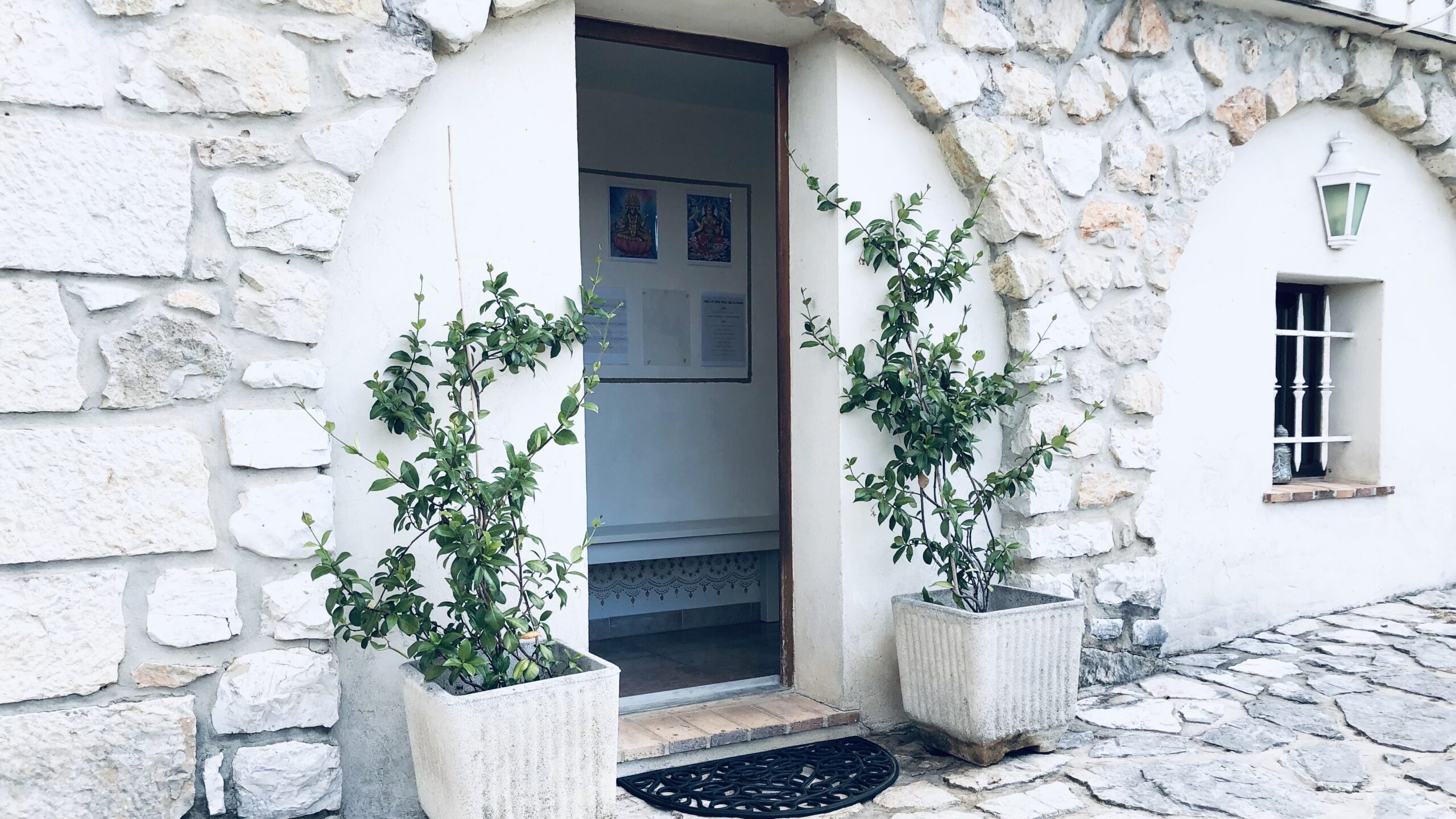 THE STUDIO
The studio opens 15 min before class begins
Wear comfortable clothes
Try not to eat before any excercise
If any physical problems, please inform the teacher
We provide all the material, bring your mat if you do have one
PRICES & PASSES
Cancellations 12h before reserved class
The validity of your card is activated from the first day of use, in case of illness and injuries the card will be extended
Prolongation of the card if it falls on a holiday
The cards are NOT REFUNDABLE
The studio will be closed 2 weeks during Christmas & New Year and during the month of AUGUST